Participation

Companies Attending
Event Outcomes
Why you should attend?
Experience the transformative power of Cloud Data Management at SOLIXEmpower, our annual event dedicated to unlocking the full potential of your data-driven journey. Explore the Data Fabric for Enterprise Archiving, Enterprise Data Lake, Enterprise AI, Enterprise Content Services & Consumer Data Privacy.
Gain invaluable insights into how Information Architecture (IA) lays the foundation for successful Enterprise AI implementations offering a strategic roadmap to harness the true value of your data.
Don't miss this unparalleled opportunity to propel your organization to the forefront of the AI revolution. Solix customers are invited to attend the annual Solix User Group Meeting and Networking Dinner on Thursday, October 12, at 4pm-8pm.
Explore the Cloud Data Managment Application Framework in detail

Immerse yourself in thought-provoking panel discussions with subject matter experts, visionaries, and innovators who will share their insights on the latest trends and strategies. Learn the details on the Solix Common Data Platform (CDP) 3.0 upgrade program.

Learn how to revolutionize employee productivity with Enterprise AI

Gain valuable insights and learn how to join the SOLIXCloud Enterprise AI Beta Program.

Networking and Dining: Build Meaningful Connections

Connect with like-minded professionals, forge new partnerships, and share experiences over a delightful dinner, fostering valuable connections that could lead to exciting collaborations.
Spotlight

SOLIXEmpower 2023
Keynotes

Panel Discussions

Solix User Group Session

Networking

Cloud Data Management

Introducing Enterprise AI
Speakers

SOLIXEmpower 2023
Anthony A. Fisher
Head of Data Management & Analytics
Department of Revenue, State of Colorado

Anand Kamat
Managing Partner
Brane Enterprises

Barry Rudolph
Former VP
IBM

Christopher Marcolis
Head Of Strategy
CDW

Colin Cecil
Director Retirement and Archiving Center of Excellence
Merck

Dr. Constancio Nakuma
Provost and Executive Vice Chancellor for Academic and Student Affairs
University of Colorado Denver

Devin Fidler
CEO
Rethinkery

Himanshu Parikh
CIO Advisor, Roland Berger
(Former CIO Foot Locker)

Jack Ottman
COO
Minds

Jim Lee
VP Data Services
Solix Technologies, Inc.

John Ottman
Executive Chairman
Solix Technologies, Inc.

Julie Tracy Lockwood
Associate Partner
IBM

Kalyan Manyam
Vice President, Product Marketing
Solix Technologies, Inc.

Kishore Gadiraju
Vice President, Engineering
Solix Technologies, Inc.

Manuel Serapio
Faculty Director, IIB-CIBER and Associate Professor, Business School,
University of Colorado Denver

Mark Lee
SVP - Services
Solix Technologies, Inc.

Mark Skiba
Divisional Assistant VP
Great American Insurance

Nadia Rosseels
CIO
DPI Specialty Foods

Nikhil Venkatesh
Co-Founder Blockspan
SlopeJet

Paul Garstang
EU Sales Director
Solix Technologies, Inc.

Phil Neff
Manager Data Compliance Program
JB Hunt

Rajinder Kumar
Senior Solution Architect
Infosys

Robin Bloor
Founder
Bloor Research

Russ Puryear
VP, Sales
Solix Technologies, Inc.

Sai Gundavelli
Founder & CEO
Solix Technologies, Inc.

Sandeep Dalal
Manager
Helen of Troy

Suresh Mani
AI product and Solution Consultant
Independent Consultant

Tej Gundavelli
Founder & CEO
Touch-A-Life Foundation

Veena Gundavelli
Founder & CEO
Emagia Corporation

Vikram Kumar
CEO
Multiplier AI

Vivek Kumar
Director Analytics
Alberta Health Services
Agenda

Dive Into Topics Like
Data Fabric for Enterprise AI
Enterprise Archiving: Archive Everything
Enterprise Archiving at Scale
Generative AI for Business
Data Minimization Strategies
Data-driven Consumer Products
Managing Consumer Data Privacy Expectations
Data-driven Healthcare
Dawn of Enterprise AI
Data-driven Pharma
Data-driven Banking
Data-driven Insurance
Nex-Gen Finance Applications
Registeration
Confirm Your Seat
Ensure your spot by registering now! Take the first step towards securing your place among other attendees.
Hotel Information

Book your stay for SOLIXEmpower 2023

To take advantage of SOLIXEmpower discounted hotel rates, you must be a registered attendee. To secure one of our room blocks, contact us at info@solixempower.com. SOLIXEmpower discounted hotel rates will not be available if you book directly with the hotel.
SpringHill Suites Denver Downtown by Marriott

1190 Auraria Parkway Denver, Colorado 80204

Hotel information

Start Date: Thursday, October 12, 2023
End Date: Sunday, October 15, 2023
Last day to book at discounted rates: Tuesday, September 12, 2023
Price: $209 USD per night (plus Taxes and Fees)

Online Reservation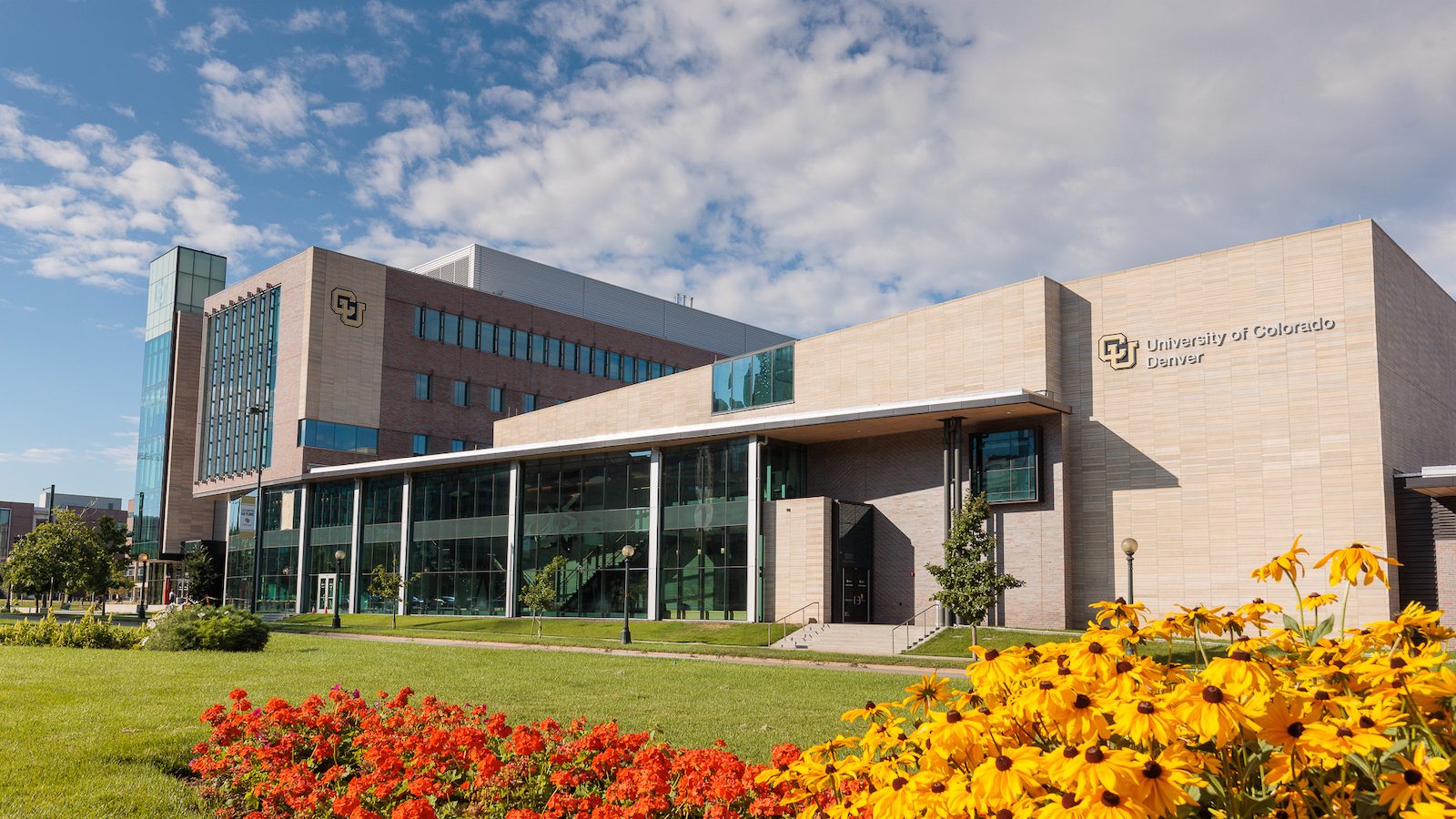 Venue

Get Direction to the Event

The venue, the University of Colorado Denver (Student Commons Building: ACAD 2500, ACAD 2600), is located at 1201 Larimer St, Denver, CO 80204, USA.

We hope you have a fantastic time at the event. If you have any further questions or need additional information, please don't hesitate to contact us at info@solixempower.com.